Jeffrey B. Halverson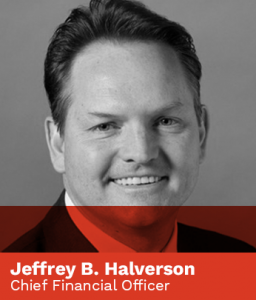 Mr. Halverson is known as an exceptional leader with effective management and team building skills.  As an experienced banking executive, he has an impressive 30-plus year track record of opening and growing banking organizations, with an emphasis in management and business development for community banking.
In 2009, Halverson co-founded a privately held finance company with a focus on providing advisory services to federally regulated financial institutions across the United States. Since 2014, Halverson has served as the founder and Chief Executive Officer of American Sky Financial, a Commercial and Residential Mortgage company serving community banks and developers nationwide.
Halverson's involvement in charitable organizations includes previously held board positions for the Levitt Pavilion Foundation, Eagle Valley Family Assistance Fund, the Communications Board for the American Bankers Association, and Habitat for Humanity.  He holds a degree in Business Administration from Moorhead State University.