Overview
Diligently pursue scientific innovation to exponentially improve health & well-being.
"At Reven, we are constantly pushing the boundaries on what science and technology can do in hopes of making the impossible, possible."
Peter Lange / Co-Founder & CEO
Potential Target Therapeutic Areas
Reven views RJX as a tool to serve distinct families of potential modalities, each focusing on different diseases across therapeutic areas.
The RJX platform supports design of medicines for an array of applications by scientifically grouping shared product features and recognizing areas where customization may further improve outcomes.
In 2008, Reven initiated compassionate care use with RJX technology in South Africa for patients with limited to no therapeutic options. This opportunity to aid patients also greatly improved Reven's understanding of the product, enhancing knowledge in areas of dosing, product stabilization, patient healing trajectories, and outcome analysis.
Reven's recent drug provision through the Australian Government's Therapeutic Goods Administration Special Access Scheme and pilot research completed in companion animals has fueled Reven's knowledge base in support of further investigations into RJX's capacity for multiple treatment modalities.
Our 10-plus years of research, including data generated from Reven's Phase 1 Food and Drug Administration (FDA) approved clinical safety study (ClinicalTrials.gov; ID NCT03680105), continues to provide insight into the capabilities of the RJX technology. Reven is assessing further insights and efficacy through a Phase 1/2 COVID-19 ARDS/sepsis study (ClinicalTrials.gov; ID NCT04708340) currently enrolling patients in several clinical trial sites throughout the U.S.
Reven is dedicated to investigating neglected diseases with unmet therapeutic needs and areas of medicine where current standard of care is often not successful. Our goal is to deliver innovative medicines based on the RJX technology to patients in need.
Our mission is dedicated to the service of patients and the families who cherish them. Collaboration with academia, clinical researchers, providers and patients to address unmet medical needs continues to educate and humble us.

Reven's overall goal is to advance patient survivability and improve patient quality of life demonstrated by reduced pain, removal of disease, enhanced mobility, increased vitality, improved quality of rest, and restoration of body balance so that patients can re-engage with their lives.
"We have been inspired by our compassionate care patients and the progress they made. Seeing them take that first step without pain was life changing for them and for us. It is our mission and our passion to change lives for the better."

Brian Denomme / Co-founder, President
Important Partnerships & Collaboration
Strategic Alliances With Expertise and Knowledge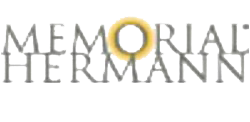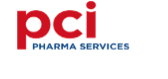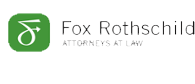 Get in touch today and explore project options