Michael Volk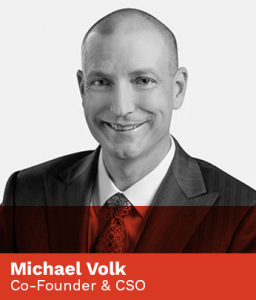 Co-Founder, Chief Strategy Officer
Mr. Volk is known as a creator. He has consulted with or started over 100 companies including Reven. He has 24 years of International Executive Management experience, 20 of which have been in Healthcare, Pharmaceuticals, and Biotech. His specific areas of expertise are in operations and finance. He has taken companies public and been involved in several complex financial transactions to help companies create a sound capital structure.
Mr. Volk's career includes several highlights but the most rewarding were the ventures in healthcare that positively impact the quality of life for others.
Prior to helping found Reven, Mr. Volk worked with regulators in starting and licensing a multi-million-dollar specialty hospital and achieved JCAHO accreditation within first year of operation. The company achieved profitability within first 6 months of operation.